Strategic accounting services for you and your business, so you can focus on what matters - PEACE OF MIND AND FINANCIAL SECURITY.
See how we can help.
Our Services
Business Advisory
With over 15 years working with entrepreneurs, Adrian is highly
referred by clients who have been touched by his demeanour
and expertise in dealing with small & medium-size business issues.
Our Business Advisory services include:
Business Consulting
We provide part-time CFO services to businesses that need additional expertise in providing strategic insight into your operations, acting as a sounding board for the management and liaising with the accounting team.
Our services also include:
Advice to start-ups and ongoing businesses on business structures (sole proprietorship, partnerships,  incorporation)
Partnership/shareholder agreements
Organize business tax accounts
Accounting
Business process structures
Financial projections
Family business succession planning
Sooner or later everyone wants to retire. Business succession planning should be a priority for every family business. Besides ensuring that you can afford to retire, what happens to the business is paramount to your retirement security. There are some things you need to consider to ensure you have the right
plan in place:
Who is going to manage your business in your absence?
How will ownership be transferred?
Will your business carry on or will you sell it?
We are adept at helping you assess the various options available and develop a roadmap for the successful transition of your business.
Let us take the worry out of your tax planning needs. We are available to answer your tax questions and prepare your returns – no matter how straightforward or complicated your needs may be.
We provide the highest level of expertise on tax preparation and offer a personalized level of service. You will want to refer your
friends and family to us.
We provide services dealing with
Personal Tax Returns
Corporation Tax Returns
Trust Tax Returns
Tax Planning
We aim to provide proactive tax planning to minimize your tax liability. Planning covers:
Recommending strategies to help reduce a family's tax burden
Discussing strategies to minimize tax through structures such a family trusts, holding companies and insurance
Providing specific corporate and personal tax planning strategies for business owners.
Our Services
Estate & Trust Planning
Estate planning involves planning for how an individual's assets will be preserved, managed, and distributed after death. It also takes into account, the management of an individual's properties and financial obligations in the event that s/he becomes incapacitated. Assets that could make up an individual's estate include houses, cars, shares, paintings, life insurance, pensions, and debt. Individuals have various reasons for planning an estate, such as preserving family wealth, providing for surviving spouse and children, funding children and/or grandchildren's education, or leaving their legacy behind to a charitable cause.
We will listen to your wishes and needs to develop a plan that will last for years. Our aim, whilst preserving family wealth,
is also to preserve family unity among beneficiaries.
As a professional advisor who is a tax specialist in the field of estate planning we will work with your advisors or work with our recommended legal & insurance professionals in getting your estate plan complete.
A typical Estate Plan involves
Writing a will.
Setting up any needed trusts
Identifying potential guardians for living dependents
Naming an executor of the estate to oversee the terms of the will
Identifying any life insurance needs
Tax planning
Creating/updating beneficiaries on plans such as life insurance, RRSPs, TFSAs
Setting up funeral arrangements
Establishing charitable bequests
Setting up enduring power of attorney (POA) to direct other assets and investments
Trusts could be established to take effect during your lifetime or upon your death. Whether it is best to establish a trust during your lifetime or upon your death will depend on its intended use and your personal situation.
Our Services
Accounting Services
We offer a full range of custom services to suit the needs of small & medium size businesses including:
Performing accounting compilations (Notice to Reader Statements)
Preparation of financial statements
Training of accounting staff
QuickBooks accounting help / assistance to your book-keepers
Provision of book-keeping & payroll services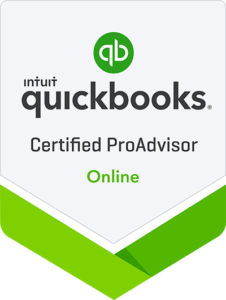 About
Experience & Expertise
Adrian has over 20 years of work experience. He started off working in the management consulting unit of a prominent public accounting firm and shortly afterwards moved into the beer industry, where he has been involved since.
He has played a pivotal role in the growth of Steam Whistle Brewing, having overseen its finance function for over 16 years.
His ability to work with entrepreneurs has made him a much sought-after person among other entrepreneurs who are keen to secure his services to also assist their businesses and personal financial needs. Adrian offers a personalized service level that has made his clients continually refer him to family and friends. Having first expanded his practice to other areas of the alcohol industry, his clientele have expanded into others areas of manufacturing, service and real estate industries.
Before moving to Canada, Adrian had completed the accounting exams of two UK Professional Accountancy bodies – the Chartered Institute of Management Accountants (CIMA) and the Association of Chartered Certified Accountants (ACCA), both of which he holds Fellow Member status. During the Stage 2 CIMA Exams of Nov 1996, Adrian achieved the second highest aggregate globally amongst the 5,798 students who sat for that particular stage. Upon moving to Canada, Adrian also completed the needed certification requirements to be a Certified General Accountant in Ontario.
Early on in his career, Adrian realized the benefits of also having a marketing designation. He went on to complete the Chartered Institute of Marketing UK Exams and is an Associate Member of the Institute. The marketing designation has gone a long way in moulding Adrian to be a person who is able to see the entrepreneurial work and work with them to realize their dreams passionately on an ongoing basis. As his career has progressed, Adrian has also completed the diploma program of the Canadian body of the Society of Trust and Estate Practitioners, a global body dealing with estate and wealth planning across generations. He continues to invest in professional development at staying abreast of the all new tax developments so he could continue to develop and improve his offerings to meet the current and future needs of his clients.
Besides his busy professional life, Adrian is married and has three children. He starts off his day around 4am by either hitting the gym, watching cricket or reading professional materials. Adrian spends most of August vacationing with his family; often on long road trips, living his dreams.
Adrian Joseph
CPA, CGA
Society of Trust and Estate Practitioners (STEP) – Associate Member
Canadian Tax Foundation – Member
Chartered Institute of Marketing UK – Associate Member (ACIM)
Fellow Member of Chartered Institute of Management Accountants (UK)
Fellow Member of Association of Chartered Certified Accountants (UK)
Blog
Latest Advice & News
Income Sprinkling Rules / Tax on Split Income (TOSI) – enacted Jun 2018
Legislation that contained the legalization of Cannabis obtained Royal Assent on Jun 21, 2018 (Bill C-74). Included in this Bill, were also the complicated rules covering Income Sprinkling, widely referred to as TOSI (Tax on Split Income) that were announced in December 2017.
The government's objective is to eliminate the benefits of income splitting where the recipient of the income (a related family member) has not made a sufficient contribution to the family business. To accomplish this, they are subjecting income received under these rules to the highest marginal tax rates, thus eliminating any advantage achieved through income splitting. Since Jan 2000, there were such rules in place for those under the age of 18 (known as "Kiddie Tax") – this has now been expanded to cover a broader age category.